6012b053bcade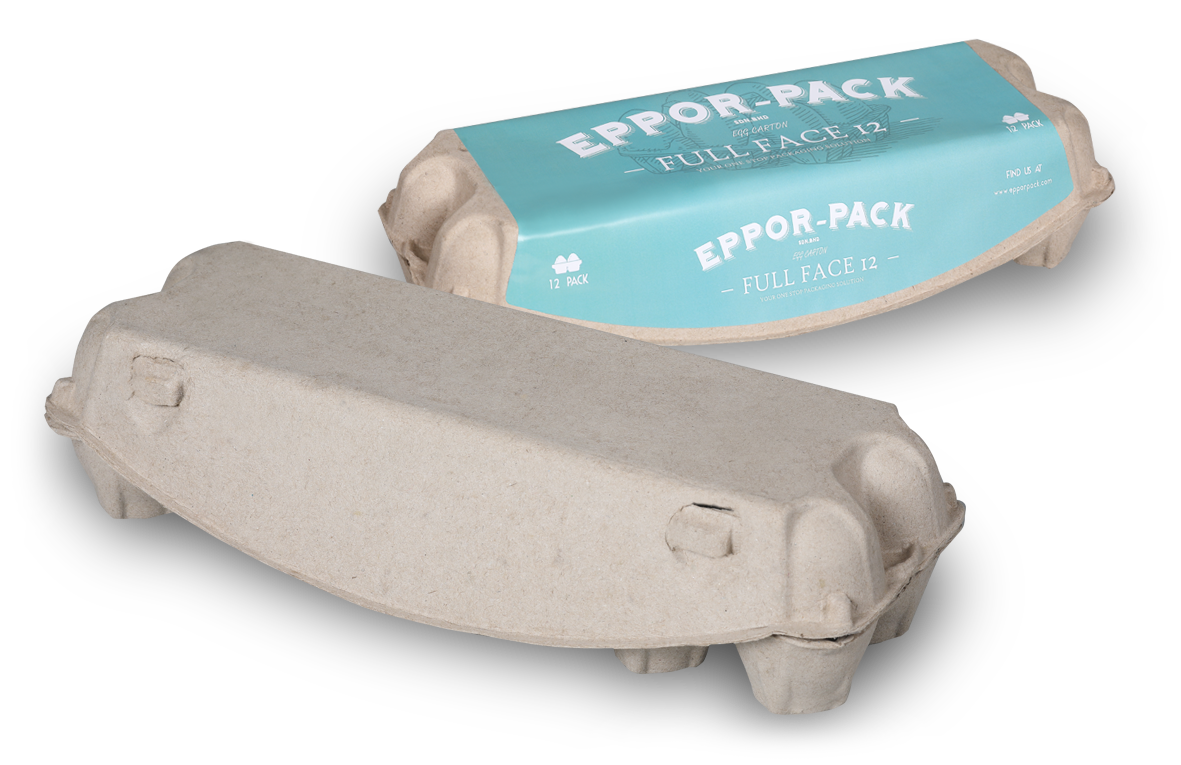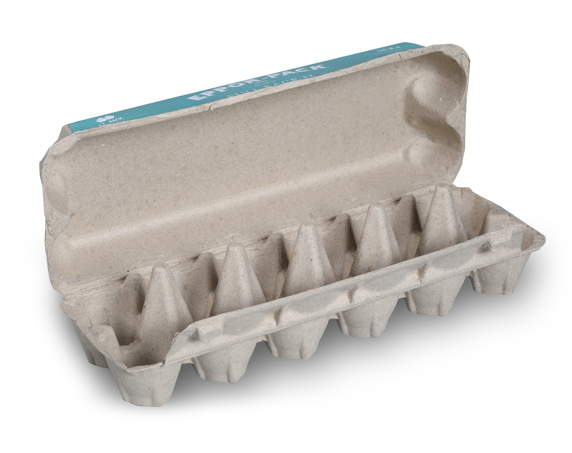 Full Face Series - Plenty Of Room To Fit All Information
---
This high quality of 12 eggs carton/ boxes for egg size from S to XL.
It could be used easily for all world leading Farm Packer machine /Egg grading machine (MOBA, NABEL, STAALKAT  and etc). We are innovating the design of paper egg carton in better egg protection during the transportation and storage. It is made from 100% recycled paper pulp fiber is 100% biodegradable and environmentally friendly compared with the plastic egg carton, it is inexpensive, light, healthful and convenient.
This is a perfect green alternative to plastic with excellent quality and cost competitive.
Our Recycled Paper Pulp molded products also has been tested by SGS Laboratory for  Cadmium (Cd), Lead (Pb), Mercury (Hg), Hex Chromium (6+), PBBs and PBDEs and it's compliant to RoHS requirement.
6012b053bf321
Premium protection & efficiency
---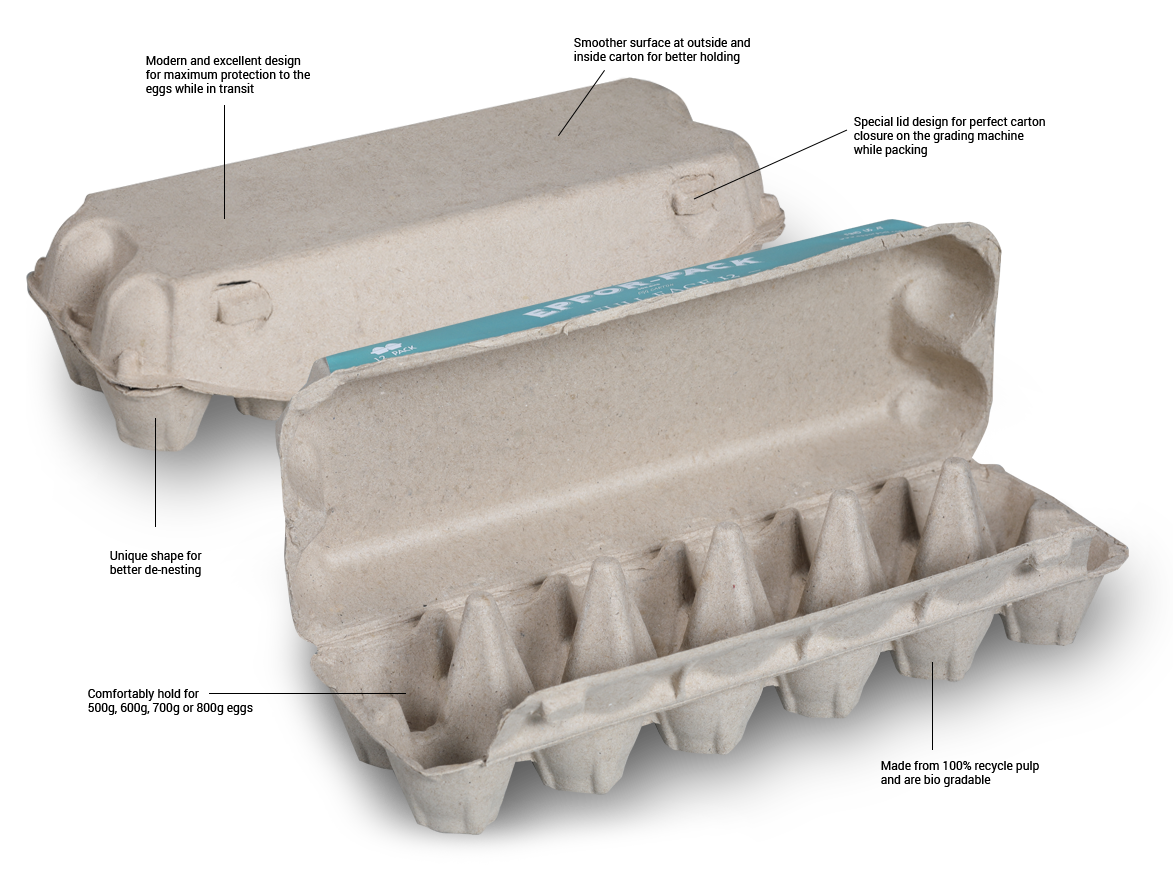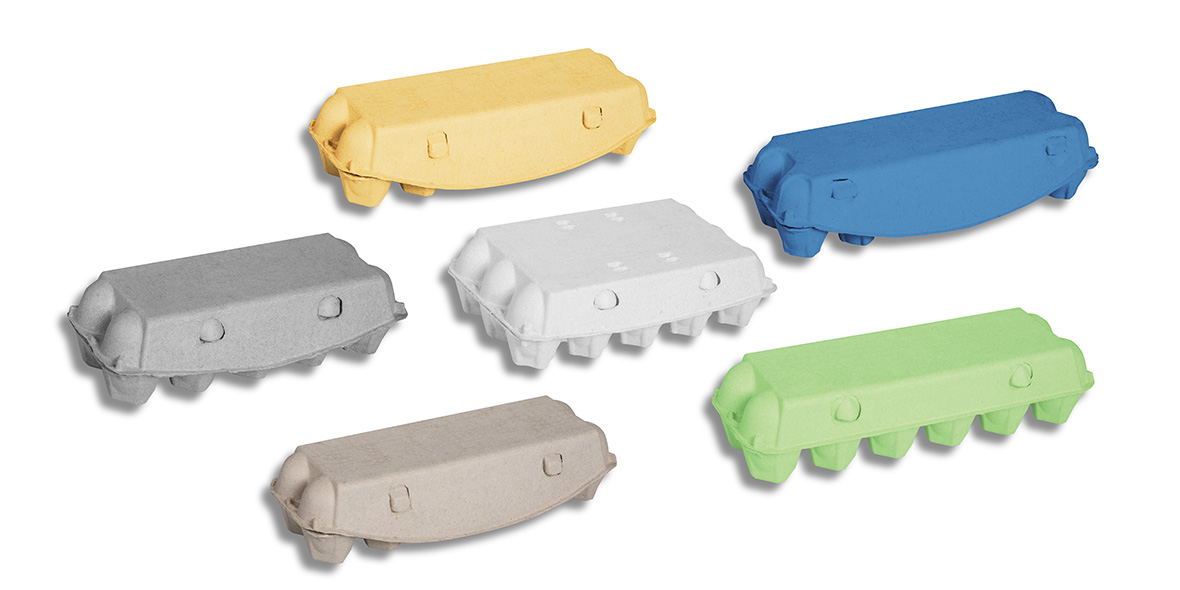 Available colors: light grey, brown, white, lime green, blue and yellow.
Model : Full Face 12
Part No : EP-FF12
Size : 296mm x 245mm x 69mm
Advantages for 12 eggs carton :-
- All 12 eggs carton model are standard design.
- Can go through egg grading machine without changing of setting it will indirectly Increase machine out put due to less down time.
- Larger surface for advertistment.